History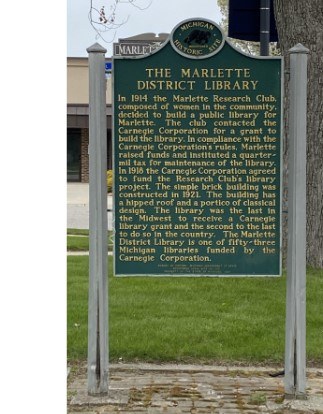 In 1914 the Marlette Research Club composed of women in the community decided to build a public library for Marlette. The club contacted the Carnegie Corporation for a grant to build the library. In compliance with the Carnegie Corporation's rules, Marlette raised funds and instituted a quarter-mill tax for maintenance of the library. In 1918 the Carnegie Corporation agreed to fund the Research Club's library project. The simple brick building was constructed in 1921. The building has a hipped roof and a portico of classical design. The library was the last in the Midwest to receive a Carnegie library grant and the second to the last to do so in the country. The Marlette District Library is one of fifty-three Michigan libraries funded by the Carnegie Corporation.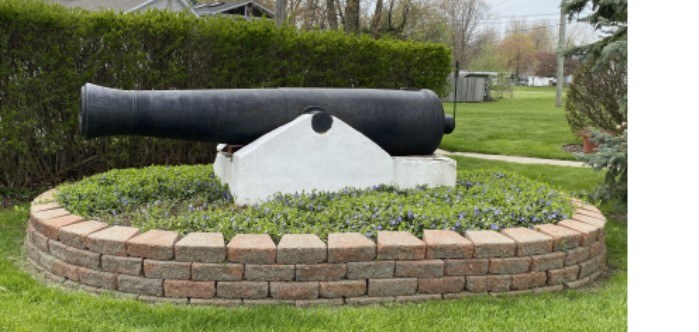 The cannon that sits in front of the library has been part of our town history since it was brought to Marlette in 1899 from Fort Monroe, Virginia.  It was obtained by the local post of the Grand Army of the Republic (G.A.R.).
The Fort Wayne Military Museum in Detroit researched the markings and numerals on the cannon and determined that it was cast at the Tredegar Foundry in Charleston, SC, in 1859.  The 'US' on the top of the cannon indicates it was cast on order from the Government, probably for use in the civil war.